Our organizing guru and talent behind Organized Chaos, Emily Maltby, loves spending time in the kitchen. Cooking and baking have always been a way for her to relax and unwind, while creating delicious meals and treats for her family and friends.
This past weekend, she whipped up this yummy cake for a family dinner with lemon and fresh blueberries that is the perfect dessert for any summer gathering–like all of those Fourth of July parties this week! Here is her recipe for Lemon Blueberry Bundt Cake.
INGREDIENTS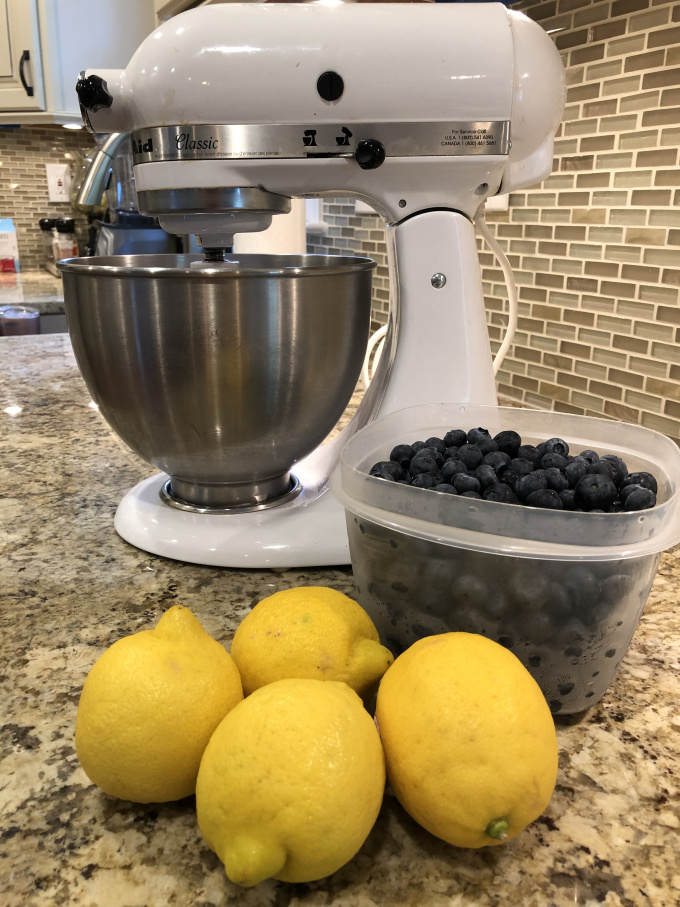 1 package lemon cake mix
1 package instant vanilla pudding mix
4 eggs
1 cup milk
1 cup vegetable oil
1 cup of blueberries (or desired amount)
The zest and juice of 1 lemon
Flour- a small amount (see instructions)
Powdered sugar to sift on top ????
INSTRUCTIONS
Preheat oven to 350 degrees. In a mixing bowl combine: cake mix, instant vanilla pudding mix, eggs, milk and vegetable oil. Beat for 5 minutes. Add lemon zest and juice to the mixing bowl. Mix for another minute or so or until fully combined. In a separate bowl, sprinkle blueberries with a little bit of flour. This helps prevent all of the blueberries from sinking to the bottom of the cake pan. Once fully coated, add the blueberries to the mixing bowl. Just mix with a wooden spoon so you don't crush the berries.
Spray and flour a bundt cake pan. Make sure it's fully coated, so the cake comes out easily!
Pour cake mix into the cake pan, and bake for an hour or until a toothpick inserted near the center comes out fully clean. Once the cake fully cools, remove from the pan and sprinkle with powdered sugar if you so desire!!
ENJOY ????????????